Internorm Doors for New Build Properties
Feneco Systems are the leading specialist supplier and installer for Internorm Doors in Northern Ireland and Ireland, and are credited for being the first home improvement company to bring these premium class products to Ireland.
Get your new build properties off to the right start and excite potential buyers with our wide range of high quality, high performance Internorm doors – the premier standard for thermal efficiency, security, and advanced solutions.
Find out more about the incredible benefits our doors could bring to your new build properties below, or give our friendly, expert team a call on 028 702 20002 and we'll be happy to answer any questions.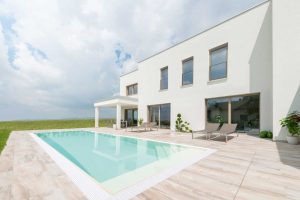 Why Choose Internorm Doors for Your New Build Property?
All Internorm doors are Passive House certified, meaning you'll be achieving next level thermal and energy efficiency.
This means that your new build properties will be on the cutting edge of environmentally friendly development, and will easily maintain comfortable and consistent temperatures, without the need for reliance on central heating or air conditioning. By installing Internorm doors in your new build properties, you'll be developing some of the most sustainable and eco friendly projects in Ireland and Northern Ireland.
Aluminium Internorm doors take the environmental impact even further through the materials used, as aluminium is infinitely recyclable, making it one of the most eco friendly construction materials available.
Aluminium and composite doors will also provide enhanced security to your new build properties, with strong, durable construction, and innovative security mechanisms. All of our Internorm doors are Secured by Design, so they will always meet an exceptional standard of security in your new build properties.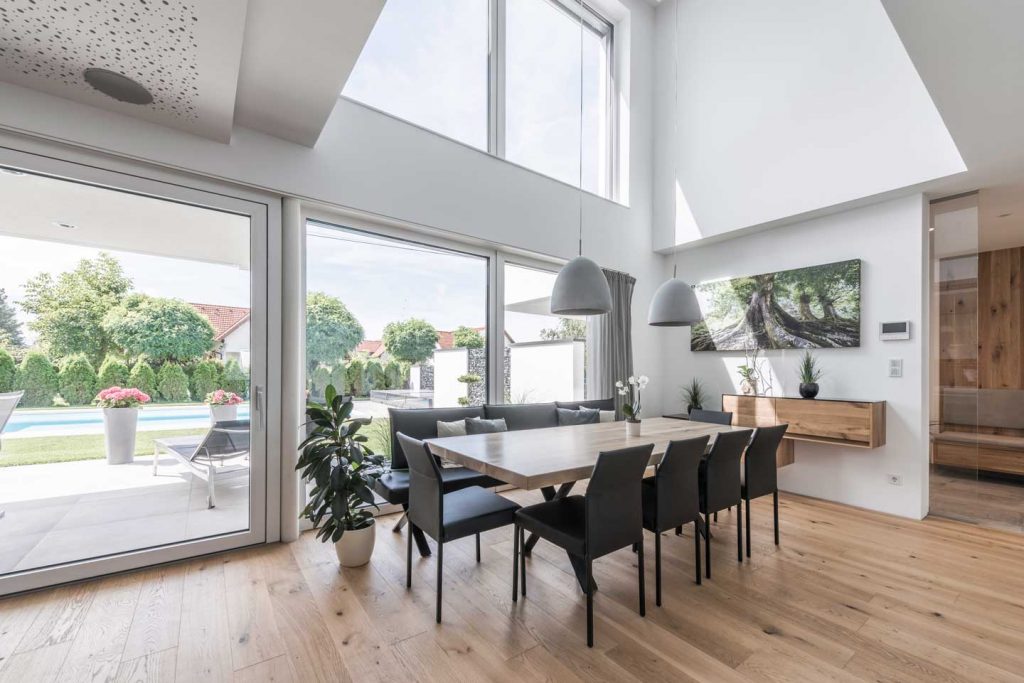 Bespoke Internorm Door Styles for New Build Properties in Ireland and Northern Ireland
All our doors are made to measure and come in a wide range of styles, colours and customisations, meaning we can create doors that will blend seamlessly into the style of your new build properties.  Bespoke profiles allow you maximum control, whilst our expertise and quality products ensure you'll have all the benefits of Internorm doors, no matter what options you select.
Our aluminium entrance doors offer a show stopping entry to your new build property, with complete weatherproofing thanks to the weather resistant aluminium construction. Or if you are looking for a more classic aesthetic, our timber aluminium entrance doors bring the traditional charm of timber, but without any of the downsides such as rot and warping.
Our lift sliding doors offer large panes of glazing with narrow sightlines to create unrivalled, uninterrupted views out of the property. We also offer triple glazing options which will boost the thermal performance of large glazed doors from fantastic to exemplary.
Luxury and performance are at the heart of our Internorm doors range. This makes them a perfect choice to leave potential buyers excited when they view your new build properties with high tech, high quality Internorm doors installed throughout.
Why not explore our gallery to get a taste for what our expert installers have fitted in other properties throughout Ireland and Northern Ireland?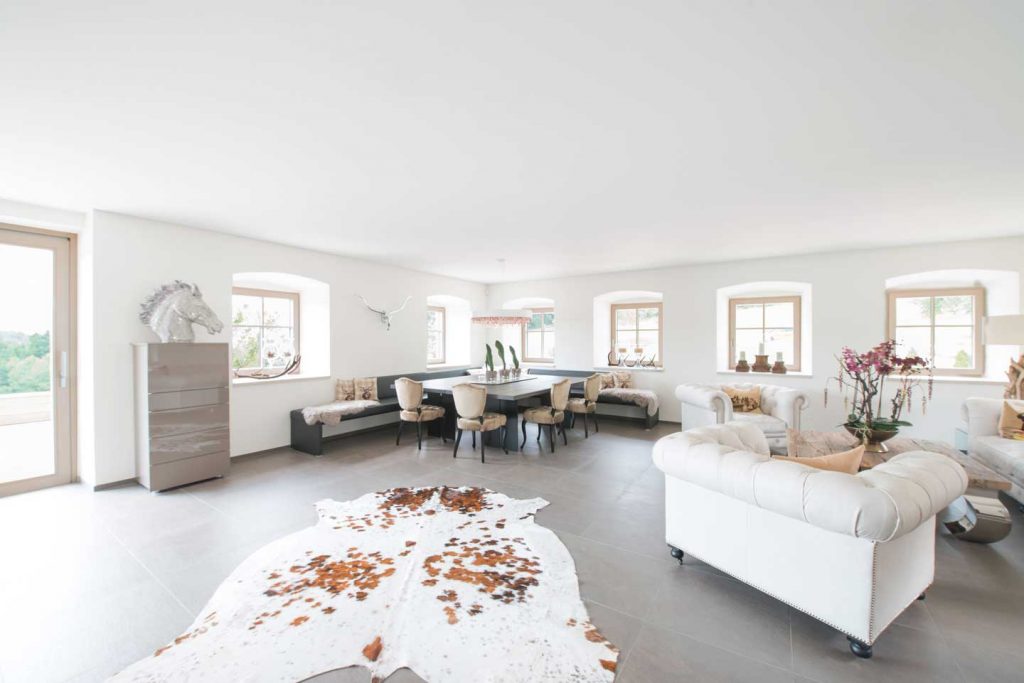 Internorm Doors for New Build Developments
Bring a touch of elegance and drama to your new built properties by treating them to our unbeatable range of bespoke Internorm doors. Future buyers will be ecstatic when they see the environmentally friendly performance, high tech solutions and sleek designs.
Get in touch with our team of experts today to discuss your project and what we can do for it. You can submit your new build property project via our online contact form, or simply give us a call on 028 702 20002.
Categories: News
---